DIGITAL SECURITY DURING COVID-19
When it comes to protection & security, compromise is not an option
Over the past few weeks, the world has been adjusting to a new way of living due to the spread of COVID-19.
There is now significant concern that sales and revenue will be greatly affected by management teams working through hastily created contingency plans to ensure minimal damage to their teams.
One solution has been to adopt a remote-work policy. The ability to work remotely gives employers confidence over employee safety as well as ensuring there are sales and profit continuity. Vitally it gives employees job security at this difficult time.
Remote workers need a dedicated space, a schedule to keep to, accessibility and the right resources and tools to ensure that it remains, business as usual.
However, the first priority for a remote work policy for any company should be digital security. When it comes to digital protection and safety - providing your staff and clients with innovative and functional technology products is a timely prominent opportunity to showcase your brand and your support.
Here are some IT promotional products for maximum data security:
Promotional Webcam Covers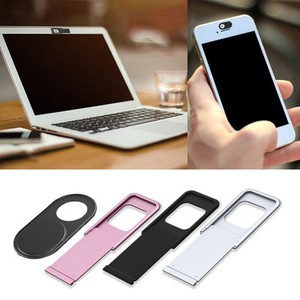 You can stop "being eyeballed" with computer and phone webcam covers.
Data Blockers
Data blockers allow you to charge your device freely anywhere, without the fear of unwanted data transfer. This minimises opportunities for hackers to steal your data or install malware on your mobile device
RFID card shields and wallets
RFID stands for Radio Frequency Identification - the use of radio waves to read and capture information stored on a tag attached to a credit/debit card or passport. RFID card shields and wallets protect your valuable personal digital "identity".
Brand Promotions can provide you with tools to get your workforce back in business quickly and efficiently. Contact our team for additional practical ideas!
You may also like to read
Health and Wellness promotional products
Promotional Products – a vital part of every marketing plan
B2B Online Marketing – emotions are important
Managing the impact of Coronavirus on supply chains